"Never apologise for showing feeling … When you do so, you apologise for truth."
– Benjamin Disraeli (via onlinecounsellingcollege)
2 tags
"I prayed for change, so I changed my mind. I prayed for guidance and learned to..."
3 tags
6 tags
5 tags
3 tags
3 tags
"The important thing is to be able at any moment to sacrifice what we are for..."
– Charles DuBois The longer we wait, the harder the sacrifice will be.
5 tags
4 tags
3 tags
2 tags
"When we lose love, we also lose our identification with the universe and with..."
– Sarah Patton Boyle Living, open to life, in a manner of trust and good faith, is love.
3 tags
6 tags
6 tags
2 tags
"I talk before I think, You shoot before you know Who is in your line of fire...."
– Kings of Convenience
3 tags
"To Believe Better Things"
thehumbledtherapist: "You'll need coffee shops and sunsets and road trips. Airplanes and passports and new songs and old songs, but people more than anything else. You will need other people and you will need to be that other person to someone else, a living breathing screaming invitation to believe better things." — Jamie Tworkowski (via sorakeem) So so true, I just might make it a...
4 tags
"Tout comprendre, c'est tout pardonner."
– French proverb This perfectly explains my obsessive searches to get to the bottom of all dynamics more often than I might need.
3 tags
5 tags
3 tags
"One day I decided that I was beautiful, and so I carried out my life as if I was..."
– Gabourey Sidibe Ding ding ding!! Three highlights to this quote: perception, choice, and beautification. :) (via thehumbledtherapist)
3 tags
"Le risque de prendre une mauvaise decision n'est rien compare a la terreur..."
– Maimonide
3 tags
from weakness to gratitude
"Patterns of behavior repeat themselves," they say in psychology. "The Lord works in mysterious ways," they say in a particular favorite movie of mine. Breaking out of karmic cycles, gaining awareness to stop propagating the issues that flow from past experiences learned and passed on from generation to generation, this is what I seek. I am thirsty for growth, for change,...
3 tags
2 tags
3 tags
8 tags
A handfull of mind.
Last week I attended a workshop for mindfulness that left me feeling hopeful, excited, ready. I returned the next week to attend the second and final session. Breathing meditation, walking meditation, loving kindness meditation, and finally a body scan, an exercise similar to systematic relaxation. We began the exercise by relaxing each toe (so strange to actually focus on relaxing each toe!!),...
4 tags
Snowglobe in April.
Outside it's like the world is being sprinkled with powdered sugar… The morning's rain became fatter and fluffier until the cold turned it to snow. Light snow. Like powdered sugar on a crepe, a light glaze. It's beautiful.
3 tags
4 tags
Observation in application.
I realize after thinking and reading about the gap between the evolution of human consciousness and our technological evolution in society, that technology can be a massive instrument for regression. For example, my cell phone makes me needy. Fuck it. I refuse to be dependent on a tool that is meant to maintain relationships disguised as an attention getting accessory. And that, is that.
7 tags
Tis is true, yes indeed.
"Security is mostly a superstition. It does not exist in nature, nor do the children of men as a whole experience it. Avoiding danger is no safer in the long run than outright exposure. Life is either a daring adventure, or nothing. To keep our faces toward change and behave like free spirits in the presence of fate is strength...
4 tags
To pass on!!
"Money is like manure, it's not worth a thing unless it's spread around encouraging young things to grow." Thornton Wilder Greed helps nothing.
3 tags
5 tags
Raisins of Mindfulness
I attended a free workshop on mindfulness yesterday, part one of two. I jumped on the opportunity, thinking a free offer from the university I attend would surely be full. I arrive, and no, the room of 20+ chairs all arranged in a circle only hold one woman. She is wearing a linen tunic and smiles widely at me, "it might just be your own personal mindfulness workshop today, if that is...
4 tags
"Forget about your life situation and pay attention to your life. Your life..."
– Eckhart Tolle (via disturbingly)
5 tags
A day off...
It is my habitual Tuesday, where no, I am not restricted to spending the hours of beautiful daily Flagstaff weather in my coffee shop. So what is on my agenda…. Coffee. Iced. Sunscreen, the lake, a coupla hours alone on a rock, listening to the silence. My book. Watching the insects, the fishermen, the mountains in the distance, solid. Beautiful afternoon, super peaceful. And...
2 tags
3 tags
6 tags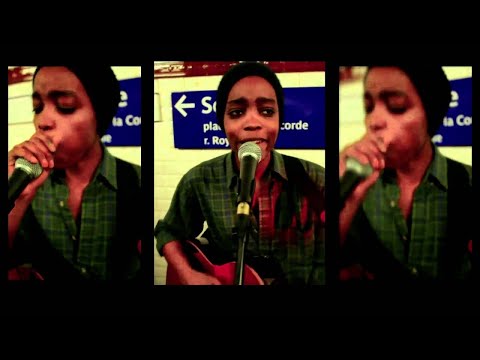 5 tags